The age of the superfan arrives, and brands of every category look for opportunities to indulge consumers. It becomes increasingly important for brands to capitalize on moments and lifestyle trends, and to move at the speed of culture. Smart devices keep on getting smarter, and the "scenic" qualities of events comes into focus as marketers recognize that consumers are carrying with them a suite of tools to capture and share quality content. As a result, the industry sees an uptick in Instagram museums.
TOP TREND:
Cadillac and Lincoln are among the first in a wave of automakers who create designated chill spaces form consumers. Neither showrooms nor retail environments, the luxurious venues offer immersive brand storytelling opportunities for automakers aiming to engage customers in a relaxed, low-pressure setting. Consumers every-where agree it beats fighting for a table at Starbucks.
TOP TREND:
Anyone with a smartphone becomes a live content producer as streaming apps like Meerkat and Periscope go mainstream, earning attention from event marketers aiming to boost their social strategy and leverage events as content. (Who knew that in just a few years, streaming would literally become the industry's lifeline.)
STANDOUT CAMPAIGN:
In a hyper-local-at-scale play, Netflix fans the flames surrounding the reboot of the cult classic "Gilmore Girls" by transforming more than 200 local coffee shops across the country into Luke's Diner, the TV series' fictional "hangout." Participating shops are provided signage, branded coffee cup sleeves, flannel shirts and baseball caps for staff (a nod to Luke's apparel in the series), as well as funds to supply free coffee from 7 a.m. to noon.
STANDOUT CAMPAIGN:
Escape Room experiences, originally created by entrepreneur Victor Blake, take a branded turn. Companies transform simple storylines into intricate puzzles that must be solved in order for participants to—you guessed it—escape the room. Ford levels up the trend with the first-ever drivable escape room, which highlights key technology inside the new Ford Escape.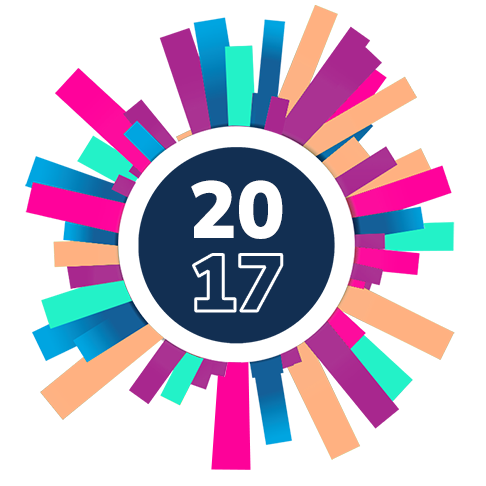 Personalization is the name of the game and event measurement has never been more important. Esports explodes with potential for experiential marketers as big brands put big bucks behind gaming and sponsor-ships in the space. Marketers crack the code on millennials' obsession with nostalgia. And b-to-b mega shows like Oracle OpenWorld, transform the agenda by infusing more flexibility, wellness and networking into the experience. The industry reaches a state of maturity and potential like nothing seen before.
TOP TREND:
Biometrics, a field that encompasses the measurement and statistical analysis of physical and behavioral characteristics, emerges as a potential game-changer in measurement. Brands begin leveraging the tech to gauge attendee emotion. Acura's 90-second Mood Roads activation takes Sundance by storm, as participants are equipped with 30 biometric sensors that measure 24 integration points. Each attendee experiences a customized journey in real time as landscape, color, music and speed all change based on their mood.
TOP TREND:
"Go big or go home" takes on new meaning as the tiny house trend grips the industry. First popular among homeowners looking to downsize or reduce their environmental footprint, the small homes vary in size from 100- to less than 500-square-feet. They're quick and easy to build and transport—and brands take note. SPAM, NESTEA and Google are among those leveraging the trend for events ranging from sampling activations to tech showcases. Event marketers learn it's a small world after all
STANDOUT CAMPAIGN:
A total solar eclipse is on its way, and everyone wants to be where the sun doesn't shine. The "Path of Totality," where the eclipse will be most visible, is a 70-mile-wide swath across the U.S. Consumers and brands alike lose their minds. More than 100 parties, festivals and concerts are slated to celebrate the phenomenon, and brands lead the way, activating everything from virtual reality live streams of the skies to stargazing Solar eclipse viewing glasses sell out nationwide.
STANDOUT CAMPAIGN:
It's the end of an era. LEGO's seven-year-old KidsFest program, which attracted more than a million attendees in the U.S. and Canada over the years and served as one of the industry's longest-running experiential programs, comes to an end. Ever the experiential brand, LEGO says it is "careful not to fall in love with
an event just because it has always worked." The brand's World of Creativity tour is born shortly thereafter, ushering in a new era of kid-friendly events.
As content continues to be king, brands invest heavily in at-event content strategies, building dedicated studios within event footprints and exhibit spaces, pushing out content on-demand, publishing broadcast schedules, recruiting speakers and powering the programs with on-site video production teams. Phew. The Experience by Dell Technologies at SXSW leads the way, mapping back panels, executive-on-ones and even musical performances on the stage back to Dell products, tools and innovations.
TOP TREND:
Brands experiment with exclusive overnight experiences that add a level of access and intimacy that few fans can forget—transforming them into superfans. Airbnb leads in this space with a program that enables it to partner with brands and agencies to promote sleepovers—like with Taco Bell Canada, which celebrates the launch of the Steak Doubledilla with a sleepover event for a group of superfans chosen from video auditions explaining why they wanted to be part of the experience.
TOP TREND:
The #MeToo era creates an opportunity for brands to humanize their campaigns and demonstrate to cause-centric consumers that they're about action, not talk. In response to the controversy surrounding CES's all-male key-note lineup, Twitter hosts and live-streams an alternative keynote event, #HereWeAre, spotlighting female leaders in tech.
STANDOUT CAMPAIGN:
State Farm transforms a cause marketing campaign into a movement, by acting on research that reveals 70 percent of millennials and Gen Xers love to volunteer, but only 25 percent actually do it. The brand closes the "intention gap" with the award-winning Neighborhood of Good program, which is supported by locally relevant, easy-to-access volunteer opportunities across events, digital engagements and meaningful face-to-face experiences.
STANDOUT CAMPAIGN:
Entertainment brands continue to leverage experiential to beat the competition in the battle for eyeballs with the rise of streaming platforms and endless content for consumers. HBO changes the game completely, with SXSWestworld, a highly interactive experience for fans of the "Westworld" series. Driven by storytelling and personalized narratives—led by the actors who reportedly never once broke character—no two experiences were alike for the 4,500 attendees.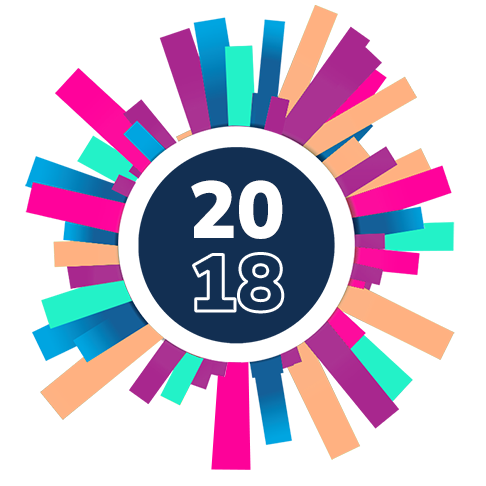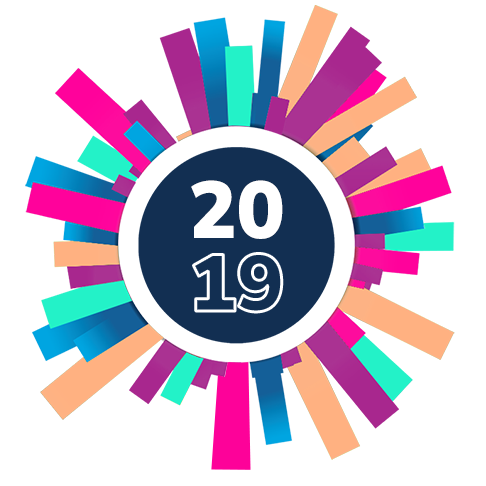 The privacy act and talk of the death of the cookie begin to change the conversation surrounding data capture and use for marketers. At the same time, increasing incidents involving active shooters at major events, including the 2017 Route 91 Harvest music festival massacre in Las Vegas, present a sobering new reality for marketers responsible for planning group gatherings. Marketers respond by incorporating new training and updated event safety plans. The industry zeroes in on sophistication, strategy and safety.
TOP TREND:
Maybe it's the influence of the poop emoji, but campaigns for personal care brands, especially the ones consumers use behind closed doors, capitalize on relatability with irreverent, funny and honest programs that confidently tell consumers in-person: We get you, and others get you, too. Among them: A carnival by Cottonelle, a "Bald Important People" campaign by Schick, and a mobile tooth brushing station by Spyt.
TOP TREND:
TikTok, a social media app centered on short-form mobile videos accompanied by musical overlays and augmented reality-powered visual effects, launches and its popularity explodes. Considered an upgraded version of video-sharing app Vine, which folded in 2016, TikTok attracts Gen Z in spades (66 percent of users are under the age of 30), but as its popularity grows, new demographics are jumping on board, too. Marketers take note.
STANDOUT CAMPAIGN:
Out-of-home meets experiential as Visible, a low-cost service that utilizes Verizon's network, runs several billboards throughout its headquarters city of Denver with the message: "Unlimited massages, minutes and data on Visible's $40 per month phone service." Yup—the brand offers unlimited massages instead of messages as a viral marketing tool to catch consumers' attention. Consumers call the typo out on social media—and that was all part of the plan. Visible follows through on its promise by offering professional massages in a local park.
STANDOUT CAMPAIGN:
Sneaker drops and other hype events increase in frequency, but adidas goes in a different direction: into the future. To prove to consumers that its styles have always been ahead of their time, the brand creates a futuristic bodega pop-up in New York City that transports media, influencers and consumers to the year 2048. In addition to getting a glimpse at what the world would be like in 30 years, the brand muses on what fashion innovation might look like, too, all while dropping new styles for the adidas Originals Ozweego line of sneakers.
The first quarter begins innocently enough, but by March, the industry quickly dissolves into chaos as the world is brought to a standstill by the global spread of the novel Covid-19 virus. After the initial shock and cancelation of most programming for 2020, marketers quickly get to work with a new purpose and outlook. Connection becomes the goal, and digital the conduit. Absolutely rocked by this global crisis, the agency community rallies together, forming coalitions, pivoting offices and workshops into factories for virus-combatting products from Plexiglas barriers to social distancing signage. It's a literal fight for survival, but, innovation and creativity abound.
TOP TREND:
The buzzword is "pivot," and brands of every stripe reimagine their programming for the digital and virtual landscape—from social media live-streams to virtual event platforms. Among them: Stella Artois, which launches Stella Sessions@Home, IGTV broadcasts with top chefs, local chefs and famous foodies as well as Instagram Live virtual happy hours with influencers that support causes for out of work restaurant workers and businesses. On the b-to-b side, brands like Facebook reimagine the virtual event experience as an internal TV network with scripted "episodes" available live and on-demand.
TOP TREND:
Socially distanced in-person programs become the norm, and one of the darlings of this trend is the drive-thru. Stadiums and car washes become a natural venue for these takeovers, as brands like FX transform them with branding and tie a service to entertainment—and all experienced from the safety of the vehicle.
STANDOUT CAMPAIGN:
As event marketers shift their focus to digital, they're challenged with fostering engagement and interactivity. Among early pioneers is Airbnb, which announces a virtual Airbnb Online Experiences platform that allows attendees from all over the world to register for various classes and tours all conducted by hosts live via Zoom, like "Guided Sheep Meditation," and "Coffee Masterclass." The elevated Zoom experience will continue to grow in popularity.
STANDOUT CAMPAIGN:
Michelob ULTRA pivots its Movement platform into a virtual workout series led by top trainers and private gym owners from across the country who have been impacted by the pandemic. Also featuring special musical guests, the virtual series is available on Michelob ULTRA's Facebook Live, Instagram Live or YouTube Live channels. Each class ends with a live happy hour and fitness expert Q&A, which pays it forward to local businesses who have been impacted by COVID-19.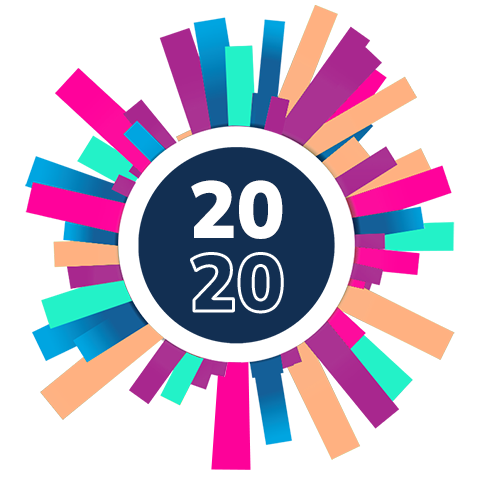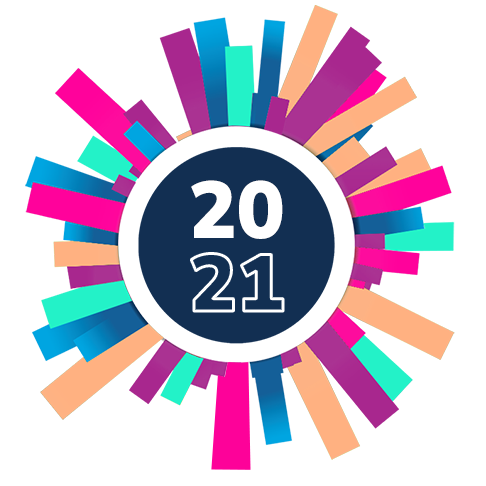 In the first half of the year, the availability of Covid-19 vaccines gives marketers, and the world, more confidence in the return to in-person experiences. Still, many events are pushed into the second half of the year as a precaution. One year into the pandemic, and the evolution of the industry and lessons learned spark all new conversations about virtual strategies (SXSW declares the "desktop" virtual experience dead, and adopts a "roving"), skills and jobs of the future; how companies will grow their workforces again and attract talent.
TOP TREND:
With many big industry tentpole shows still postponed, CES among them, mobile tours experience a heyday once again. Brands, like 3D printing innovation brand Stratasys, take their exhibits on the road directly to customers. The result: More qualified interactions, targeted stops and customized, content-rich experiences. It beats the wide net of the trade show—for now.
TOP TREND:
The epidemic of screen fatigue grows, and brands find new ways to bring in-person experiences safely to consumers. It's the age of the reverse activation, and among the brands capitalizing on the trend are TBS, which treats Conan O'Brien fans to drone-drops of figurines and other surprises at their homes; e.l.f. cosmetics, which drops Instagrammable installations onto influencers' front lawns for trial and sharing; and YouTube, which capitalizes on the "unboxing" trend by delivering kits containing personalized videos, printed pieces and swag (DIY pizza, books, socks) to its virtual NewFront viewers.
STANDOUT CAMPAIGN:
Clear's "Day of Families" event connects more than 100 family members and for the in-person reunions they'd been waiting for. In partnership with United Airlines and Marriott Bonvoy, Clear, a secure identity platform, leverages its Health Pass service to deliver a COVID-safe reunion event hosted by Neil Patrick Harris at New Jersey's MetLife Stadium. The logistics involve a charted flight, welcome reception, and water cannon salute.
STANDOUT CAMPAIGN:
Events return to in-person with fewer attendees, but richer and more innovative engagements. Bombay Sapphire disrupts the art scene with its first-ever Sensory Auction that offers art lovers the opportunity to bid on an original piece of art by contemporary sculptor artist Dan Lam—not with dollars, but with their emotional sensory response to viewing the creation thanks to neuro-aesthetic technology.
Out of the pressure cooker of the pandemic and into a new era of cautious optimism, event marketers know that consumers and business audiences have changed forever—and the way they do events has to change, too. Sustainability is coming back into focus amid sobering global climate reports and a "we can do more with less" mentality as a result of the habits of the past two years. And from NFTs to holograms to everyone's favorite buzzword, the metaverse, new technologies are coming in hot, and event marketers across the board are scrambling to figure out how these platforms could impact their strategies—and their bottom lines.
TOP TREND:
Hybrid is the new "pivot," and brands are working hard to define what that means for their campaigns and event programs. For Intel, it manifests itself in contingency planning as the brand's hybrid strategy for CES ultimately serves as a lifeline to allow the brand to stay the course when the Omicron Covid-19 variant arrives. Under the theme, "Altogether Wonderful," Intel's footprints across two venues serve as rich backdrops and studios for pre-recorded and live-streamed content in the lead up to and over the course of the show.
TOP TREND:
While concepts like the metaverse represent nascent territory, plenty of brands have been quick to dip their toes into the waters of what could be industry-defining trends in the near future. Brands across industries are experimenting heavily with these tools and platforms, from Miller Lite's Super Bowl LVI bar to Universal and Snap's virtual concert to promote the movie "Marry Me" to Kia's Robo Dog NFT Collection that helps fund pet adoptions.
STANDOUT CAMPAIGN:
Long-running platforms return from a pandemic-induced hiatus, like Subaru's WinterFest, which evolves into a music and mountain lifestyle adventure tour featuring small, curated and high-touch experiences under the umbrella of its large presence at eight resorts across the country. In addition to music, the experience includes food and bever-ages alongside giveaways, gear demos and even special appearances by avalanche rescue dogs.
STANDOUT CAMPAIGN:
Kind opens a Secret Farmers Market experience in New York City, complete with a faux vending machine that opens up to reveal a spacious indoor market offering fresh, whole foods like nuts and produce—all for free. Designed to drive awareness of the brand's nutrition philosophy, the program goes viral when TikTok influencers give it a boost. More than 8,000 consumers show up, signaling that events designed to attract are back on track in this new normal.