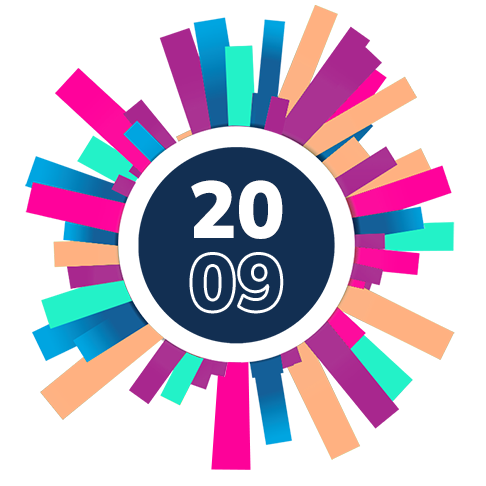 The first few months of 2009 are filled with layoffs, budget cuts and cancellations, but the industry keeps on keepin' on. Social media becomes more and more crucial to every campaign out in the field, thanks partly to its more cost-effective buzz-building potential. Bloggers and online influencers help to do the heavy lifting for the brand. The sea change makes everyone a little sea sick, until Lego shows up with its Experience Tour, and marketers discover that there is a light at the end of the tunnel.
TOP TREND:
Major brands are pulling products out of their trade show booth and paring down displays and demo stations. Microsoft reworks its CES strategy in 2009 to engage its key target: press. It minimizes its show floor space but creates a targeted, 14,000-square-foot off-site tent for journalists with sleek demo rooms and a full broadcast room for them to report from.
TOP TREND:
Assets from previous programs give new life to budget-conscious events. For example, Napster reuses an outdoor-use geodesic dome from its X Games sponsorship for a trade show booth indoors at Best Buy's business event. And at the Tampa Bay golf course where the annual Outback Steakhouse Pro Am was held Jim Beam Global deconstructs its Midnight in the Garden of Agave national tour and adds an unexpected nightclub feel to its tent.
STANDOUT CAMPAIGN:
Cisco takes its global sales meeting virtual for the first time in 20 years: Global Sales Experience (GSX) goes online to recognize, motivate and reward sales teams. Brand messaging-themed scavenger hunts and puzzle-solving online games are offered, as well as a virtual concierge, sessions and keynotes.
STANDOUT CAMPAIGN:
Non-endemic brands connect the dots for consumers at niche events, like McDonald's which lands a sponsorship as official coffee of Mercedes Fashion Week in New York City with its McCafe espresso brand. The brand sets up a cozy café with stylish coffee tables, comfy seating and pretty throw pillows. The footprint also features three espresso machines manned by friendly baristas.
It's a new beginning, and the top of the pops is Apple's brand-new game changer, the iPad. As tech-savvy consumers scramble to get one, every brand marketer is dying to get a taste of its cool factor by putting the device front and center at every event they can. The fear of virtual events is subsiding, too. But things are different than they used to be. The days of flying an entire sales force to Monaco for the Grand Prix, and incidentally having a few meetings and trainings, are over. Instead, companies opt for hybrid and satellite models, keeping most of the attendees at home or in-office, and turning the travel into an incentive for exemplary performance. Bar codes are paving the way for RFID and, soon, NFC technology, while mobile apps are just now showing off how powerful and exciting, they will become in the next few years.
TOP TREND:
Baby Boomer and "mom" marketing rise, like the Generation Huggies program that asks what motherhood means to consumers, and IFC, which sets out to find the "rockin-est" mom in the nation. Elsewhere, Hershey and FOX invite 10 bloggers and their kids to a late-night VIP event at the Smithsonian Museum to build buzz for the film "Night at the Museum: Battle of the Smithsonian."
TOP TREND:
The age of the paperless ticket arrives. Smartphones are the newest platform for paper-free event ticketing and platforms like Eventbrite sell tickets for a commission.
STANDOUT CAMPAIGN:
Virgin Galactic hosts an out of this world launch event in the Mojave Desert and EM goes on-site: It's the maiden voyage of the Virgin spaceship enterprise and 800 VIPs and press members attend the logistically challenging California event.
STANDOUT CAMPAIGN:
Kenmore transforms a former art gallery to showcase its new look as the Kenmore Live Studio, which features new products and delivers experiences while being streamed on Facebook a la Food Network-style live cooking shows. Social media is coming into its own, and brands are relying heavily on it for buzz building and reach.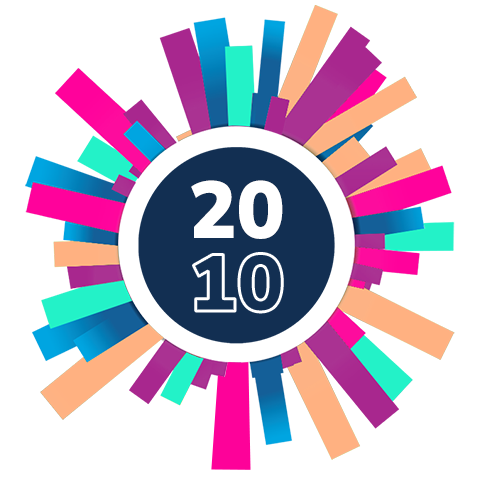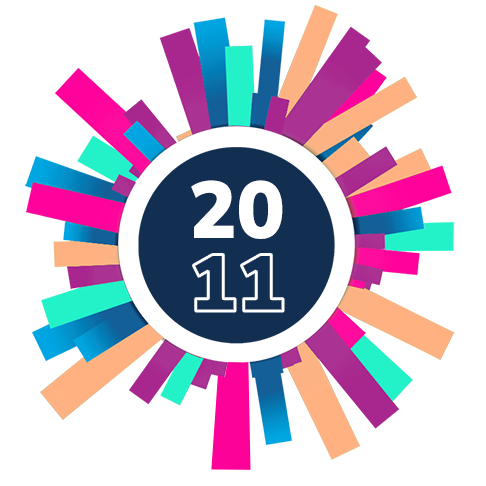 The economy begins to gain slow momentum after the budget-crushing storm of 2009 and 2010, and event marketers rebound, too, working smarter with less and going where they've never gone before. Working smarter in 2011 also means finding untapped audiences. Unique consumer preferences, passions and behaviors begin to drive entire programs. The beleaguered trade show industry shows signs of a comeback, too, thanks to new high-tech tools and data collection strategies.
TOP TREND:
Some brands are saying goodbye to the scripted and prompted trade-show presenter—like Intel, which drops the ear-prompter-style ambassador in favor of pairing its employees with pro product presenters to create a lively mix of expertise and entertainment.
TOP TREND:
Culture-based brand experiences whisk consumers away without ever leaving the States—like, Barilla Academy's six-week Summer of Italy cultural program featuring a series of activities ranging from cooking classes to a free concert in Central Park featuring Andrea Bocelli.
STANDOUT CAMPAIGN:
Boeing executes its biggest-ever 747-8 reveal with 10,000 employees witnessing a massive kabuki drop inside a hangar transformed into an event space with theater seating, screens and a stage.
STANDOUT CAMPAIGN:
Dial for Men hosts Camp Dirt—a getaway at a Colorado Ranch designed with dirty activities built to engage men and then get them clean. Bull dozer drag racing and a mud slide are a part of the mix.
Marketers set their sights on millennials, the cloud becomes the hotspot for event practitioners to store, share and track data in real-time before and during events. Brands eschew the cross-country tour and instead go big in single markets. And the "fewer markets, bigger impact" strategy enables brands to hyper-target their approach to not only unique demographic populations, but to the geographic profiles of each market's inhabitants.
TOP TREND:
Brands slow their national tours and go big on single-markets events while hyper-local campaigns also gain traction. Example: For its Pedal for a Greener City campaign, Claritin Canada traverses Toronto in hand-painted Eco-cabs.
TOP TREND:
Smart marketers push to maximize their trade show investments more than ever: Dell incorporates more fabric and aluminum into its booth, making it more lightweight, which also saves on shipping. It goes paperless to cut printing costs and stops handing out USB keys with content on them, opting to email the literature instead. In the end, Dell saves thousands of dollars in production costs.
STANDOUT CAMPAIGN:
The Levi's Mirror, Mirror tour reaches young female consumers on college campuses. Part of a push to connect with millennials and launch its Curve ID jeans collection, Levi's activates a studio where women can get measured for the jeans, get makeovers, meet with fit specialists and take a photo.
STANDOUT CAMPAIGN:
Coke's brand pavilion at the 2012 Summer Olympics—a fan experience that transforms the architecture of the structure into a 35- minute interactive music-making journey—makes waves across the industry. Event marketers have made clever use of the exteriors of many a building and mobile vehicle, but few, if any, have made such impactful and interactive use of the architecture itself at this point.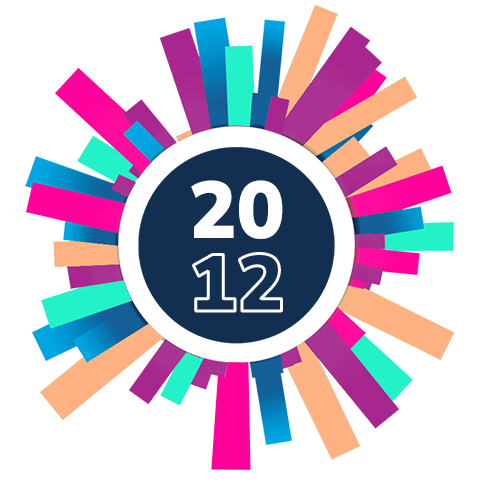 The "created for viral" event era arrives with WestJet's Christmas Miracle program, where 150 volunteer "WestJetters" dress as Santa's helpers and purchase and wrap personalized gifts for passengers aboard two flights. Online video of the experience leads to a record-breaking viral result, proving that event content is a viable buzz generator. Meanwhile, electronic dance music goes from underground to mainstream as EDM festivals become a big business. Concert promoters like SFX, Live Nation and AEG get in on the game, buying up festival properties
and facilitating partnerships with brands like Anheuser-Busch, Motorola and Heineken.
TOP TREND:
Target amps up efforts to connect with the college collective and changes its perception among millennials as a place where their mom shops—scoring a Grand Ex in the process. The brand's Bullseye University Live is a 360-degree
experiential campaign that is part digital, part physical, part reality show and total marketing genius. It starts with a Bullseye University dorm erected on-campus at UCLA and inhabited by YouTube personalities and grows from
there with live-streaming, Target merchandise and, of course, shopping opportunities.
TOP TREND:
Cisco upgrades the industry standard smartphone strategy this summer with the Cisco Cloud Mobile Trivia Game, which in June provides attendees at its annual Cisco Live! user conference a fun and organic way to experience the event. Even more fun—the in-depth analytics report that is used to craft more efficient event experiences.
STANDOUT CAMPAIGN:
As interest in live-streaming interest grows, Bud Light's 50|50|1 concerts bring the power of live music and the fun of tipping back a Bud Light to fans in all 50 states on a single day. Fans download the Bud Light Music First app to score prizes and 50|50|1 concert tickets throughout the summer. Concerts in five markets are livestreamed on the Bud Light Music First MySpace hub. The event draws 2.5 million live streams and one million unique live streams, the biggest for any A-B brand.
STANDOUT CAMPAIGN:
Samsung's Feist Holographic event, designed to hype its new Galaxy S4 phone and position the brand as a technology leader, does just that via a three-city simulcast that leverages hologram technology to make images appear in 3D form. The highlight—a choreographed holographic musical performance by Canadian music artist Feist, which creates a "wow" moment shared among attendees.
In one of the most immersive campaigns the industry had ever seen, Bud Light combines content, social currency and surprise and delight with a true city takeover, transforming Crested Butte, CO, into Whatever, USA, a fictional town that literally brings to life the brand's Up For Whatever marketing platform aimed at on-the-go millennials. Storefronts and restaurants are painted in signature Bud Light blue, drones deliver cold brews and engagements are delivered one-by-one, inspiring future experiential strategies everywhere. It is still being studied.
TOP TREND:
Brands begin activating events that engage multiple senses to help deepen the emotional impact of their live experiences on consumers. A prime example: Glade pops up in New York City with a multisensory space featuring five unique experience rooms inspired by its fragrances. From bubble machines to sand-covered floors, attendees are invited to interact with and interpret the brand for themselves as messaging throughout the pop-up asks, "What Will You Feel?"
TOP TREND:
Dam, Freightliner! The truck manufacturer literally takes product launches to new heights, introducing its
self-driving Inspiration Truck with a projection mapping experience on the Hoover Dam that shatters the Guinness World Record for highest light output projection. The brand leverages the iconic structure to display an audiovisual presentation highlighting the history of the company and its milestones.
STANDOUT CAMPAIGN:
Burgeoning sports property the Ultimate Fighting Championship during International Fight Week blitzes Las Vegas with one of the biggest experiential tech nets ever dropped by a single brand. The result is a citywide, live-wired experience in which fans tap their RFID-enabled badges, wristbands and QR codes to participate in activations, earn UFC Rewards points, instantly share their experiences on social media and rub shoulders with their favorite UFC stars all across Sin City.
STANDOUT CAMPAIGN:
Target's first-of-its-kind live recording of a four-minute Imagine Dragons concert during the 2015 Grammys transforms a television broadcast into an experience just as compelling as the live version. The money-can't-buy program thrills thousands of die-hard Imagine Dragons fans, who, when cameras roll, ultimately become part of the show. At the end of the performance, TV viewers watch as attendees' LED wristbands combine to form a human Target bull's-eye.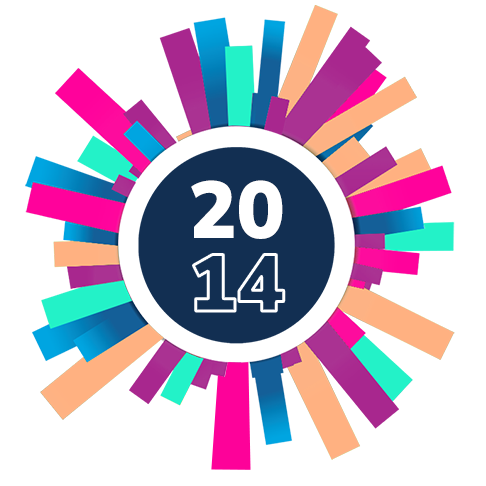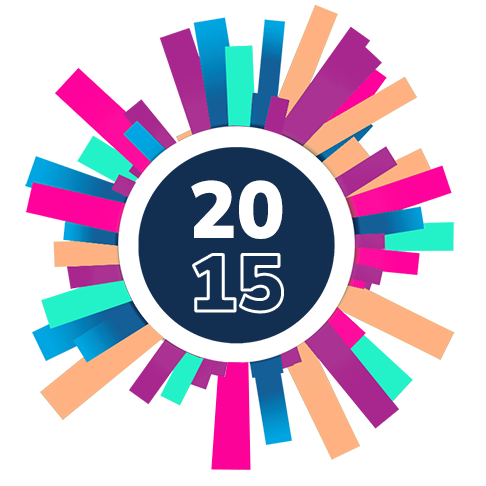 User-triggered experiences transform the landscape and "engagement" takes on a new meaning. No longer are consumers confined to an experiential footprint, as brands expand interactivity through mobile extensions and into the virtual reality space. And on the b-to-b side, the line between business and consumer events continues to blur, as brands "festivalize" their standard conferences. Airbnb blows the trend wide open at its annual hosting conference, Airbnb Open, with a footprint that spanned 17 primary venues and dozens of small businesses, and even private homes, across downtown L.A.
TOP TREND:
After years of brands trying (and failing) to bring augmented reality to the mainstream, Niantic Labs hits
the jackpot with Pokémon Go. The AR-based mobile app takes the world by storm, earning more downloads
in its first week than any other app in history. In events, marketers begin to embrace the potential of gamification at scale.
TOP TREND:
Sitcom fans rejoice as some of television's most popular series are brought to life through pop-ups
featuring replica sets. Hulu gives "Seinfeld" enthusiasts something to yada, yada, yada about with a "Seinfeld: The Apartment" experience in New York City. A highlight: Fans replicating the famous George Costanza Valentine's Day photo shoot.
STANDOUT CAMPAIGN:
Absolut's Electrik House becomes a blueprint for the "user-triggered" experience trend. The program features cutting-edge wearables that the brand uses to measure the collective energy of attendees. A new engagement is unlocked each time their energy levels reach a new peak. Miraculously, no one blows a fuse.
STANDOUT CAMPAIGN:
One of the longest-running sports sponsorships in the industry becomes one of the leading sports
sponsorships in the industry when it unleashes a series of technology-fueled "firsts" at the U.S. Open. This includes the first-ever hydro-interactive tennis experience, which projects real-time on-court action onto a massive water wall, as well as haptic responsive racquets paired with HTC Vive VR headsets that allow fans to return a serve to CGI versions of Maria Sharapova.