A recession is rocking corporate marketing budgets and chief marketing officers begin looking for alternatives to ineffective, above-the-line spends. Event campaigns, labeled for years as either "non-traditional" or "below-the-line" programs, begin to take form. Early event campaigns are relegated to a few markets or regions—the age of the national program has not yet arrived. As marketers begin to see the potential of event marketing, they start to believe the potential of event marketing.
TOP TREND:
As mobile marketing tours become the fastest-growing form of b-to-c marketing, organizations begin to educate themselves on the nuances of Department of Transportation compliance and start to demand their agencies are certified with the DOT's guidelines.
TOP TREND:
With event staffing orders up thousands of percentage points over 2001, event agencies and brand marketers begin developing dedicated staff training regimens. These include brand immersion trainings, role play, and even tests that staffers must pass in order to be worthy of the brand they are presenting. The trend will become one of the most critical elements of successful event programs for the coming decade. (Fun Fact: Lego was among the first brands to implement "immersion training" for brand ambassadors.
STANDOUT CAMPAIGN:
P&G helps redefine what can and cannot be done within nightlife marketing when it launches a summer program that takes Old Spice into bars and nightclubs. Target male consumers were invited to jump into a portable shower, lather up with Old Spice High Endurance Deodorant soap—and sing. Those brave enough to perform (and trial the product) scored tickets to local base-ball games.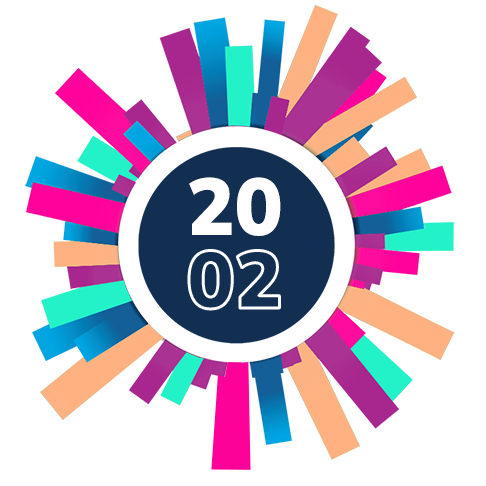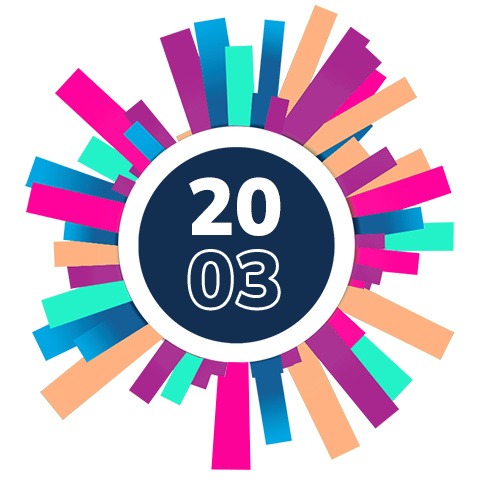 Marketers begin to commit to event marketing and adopt the term "experiential marketing." Organizations across the industry develop dedicated event budgets and start to get serious about the discipline. Advertising cuts continue to fuel the event industry's growth.
TOP TREND:
Sponsorship portfolios begin to get strategic, and Visa leverages sponsorships at a time when debt is high and credit cards aren't doing well. The brand leans on communication, assessment and evaluation for sponsorship success while looking toward the Athens Olympics. (Visa continues to be a powerhouse Olympic sponsor today.)
TOP TREND:
Builders improve their mobile marketing trucks with better graphics, hydraulic locks, air conditioning, satellite and internet access. In fact, at this time, Wells Fargo takes a mobile classroom on the road with desktop computers and internet access for an educational tour aimed at bank employees. Meanwhile, Anheuser-Busch's Bud World changes mobile marketing forever with a footprint that includes three interactive exhibits, a theater and the Bud Brew House, where on-site brew masters teach the art of brewing with multisensory engagements.
STANDOUT CAMPAIGN:
Sheraton introduces the Sweet Sleeper bed by taking over Central Park for the World's Largest Pillow Fight starring 600 employees and guests. The event boasts entertainment, music, games, raffles, dozens of beds and a 40-foot by 80-foot giant bed used for the fight.
STANDOUT CAMPAIGN:
Brands infiltrate schools to reach moms, including Peeps, which embarks on a 96-market mobile tour that takes the sweet treat right into school classrooms. The program, developed to broaden the awareness of the spongy confection as more than an Easter-time treat, invades art classes with activity workbooks that show students how to use Peeps in arts and crafts.
Dedicated event marketing departments are being born and staffed and although many are years away from implementing true "event strategy," they start to embrace a measurement mentality amid chief marketers demanding to know what they're getting out of face-to-face programs. For some, measurement is premature and unobtainable. For others, ROI numbers are substantial and a preview of better metrics is to come.
TOP TREND:
New technology starts to show off the potential of connected experiences. Wireless attendee tracking systems are showing up at b-to-b events, allowing marketers to track traffic, generate leads, push to websites and, in some cases, allow attendees to communicate with other attendees (a nod to early crowdsourcing).
TOP TREND:
Pop-ups begin their reign as Delta Air Lines' Song division opens a store in New York's SoHo district… and changes the industry forever. The Song in the City store has six different areas to experience and features everything from cooking demos to entertainment presentations to comfy couches for hangin' and a travel-planning area.
STANDOUT CAMPAIGN:
Mobile marketers pull into trade shows, rather than exhibit within them as brands like on-demand TV company SeaChange Technologies hits the road with an 18-wheeler that serves as a mobile marketing vehicle—and its trade show booth.
STANDOUT CAMPAIGN:
Monster.com turns a billboard into a magnet for a trade show booth. For a week before the SHRM trade show, Monster puts up a static "Billboard Painter Wanted" billboard. A local painter applies, is hired, and is used as a trade show draw. He's stationed in front of the sign working to complete the message: "We got this guy his job." Nice.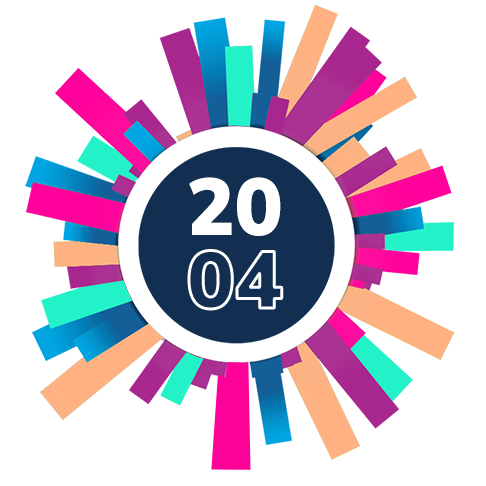 With consumer confidence on the rebound, experiential enters the growth years—when event budgets would grow 20-30 percent annually through 2008. With increased spending, however, comes increased accountability as agencies become strategic resources rather than tactical crutches. Wireless and other emerging technologies are adding to dimensions to events. Mall events explode.
TOP TREND:
Photo activations become an industry mainstay, and organizations like The Army National Guard funnels photo leads from trade shows and grassroots events to recruiters in real-time. Another example of early photo activations: Kellogg's sponsors the American Idols Live! tour, and lets consumers sing karaoke and pose for mock paparazzi photos with Idol cutouts. Samples of the frozen product it was touting are distributed out afterward from disco ball-themed refrigerators.
TOP TREND:
Eighty-two percent of brand-side event marketers report that technology is impacting their event marketing more than it was a year ago. Reactive media, which is being used for interactive displays that let attendees take control, is poised to blow up. Nintendo works with Reactrix to create a life-size Zelda game for its booth at E3.
STANDOUT CAMPAIGN:
Panasonic sponsors the inaugural Dew Action Sports Tour, featuring skateboarding BMX and freestyle motocross. The brand's "Hi-Def Experience" gives consumers the opportunity to learn how to shoot, edit, and manipulate action sports footage with the brand's equipment.
STANDOUT CAMPAIGN:
Kid-friendly mobile tours are trending—on a Fisher-Price tour, staffers chatted up parents about toy benefits while kids had fun in a play area.
At CES, exhibitors prove that the digital lifestyle has gone mainstream. And so has experiential. Event agencies are becoming integrated solutions providers, and industry clutter is on the rise as traditional marketing agencies and hundreds of startups chase the dollars flowing into experiential. Live campaigns are going to new place reach new faces as brands chase new channels to connect with consumers.
TOP TREND:
Simple elements push mobile tour attendees to make purchases, like Hasbro's Tonka, which took a fully functional, full-size (more than 10 feet high) Tonka Toughest Mighty Dump Truck to 50 Walmart stores in 14 states for a holiday toy drive benefiting local charities.
TOP TREND:
Lexus debuts holographic technology, which leverages projection-based technology to beam an image of the new Lexus IS sedan spinning, stopping, and showing off for New York City crowds. Other tech trends emerge, such as video photo activations, LED screens, and some of the first virtual events take place.
STANDOUT CAMPAIGN:
adidas lures superfans to a hidden showroom as the brand rents a basement in New York City and uses minimal presence at street-level to hint at the showroom. To get in, visitors have to navigate through a strip mall and make several other turns. Brand ambassadors approach consumers who fit the target and whisper clues.
STANDOUT CAMPAIGN:
Xbox 360 invites hardcore gamers into the desert for a 30-hour launch extravaganza in Palmdale, CA. The brand created a mini village there filled with more than 500 Xbox 360 consoles.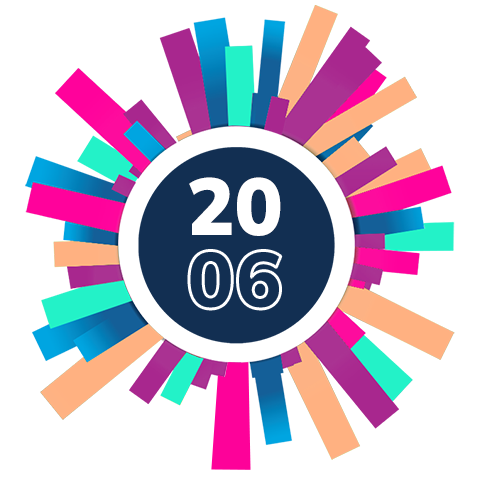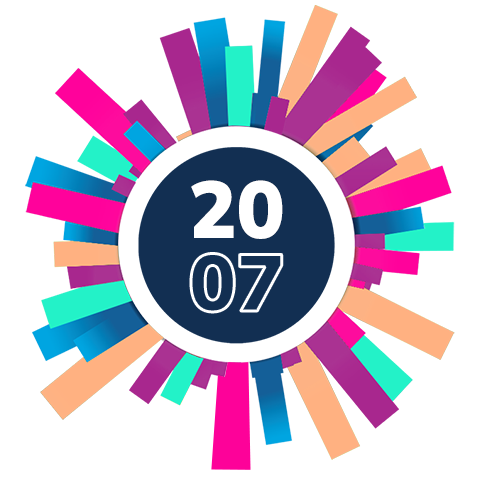 Apple rings in 2007 by unveiling the iPhone, creating a stampede for the high-tech gadget of the year. The event marketing world gets techy, too. Event photo vendors are on the smartphone bandwagon, inviting customers to use their own camera-equipped mobile phones to snap photos and email them to a designed website—then log onto retrieve their shots. Having a website (later, the "microsite") is no longer just a nice add-on to an event campaign, it's an expected part of the mix. Virtual event platforms make their debut on the b-to-b side.
TOP TREND:
An idea born in the tech world, where hackers and developers were bored by traditional conferences, takes hold among mainstream brands. The new agenda: content, schedule and speakers are created and managed on the fly. The only rule—no formal presentations and a free-flowing atmosphere. Early examples include Disney's Pooh Camp and a For Dummies book series unconference.
TOP TREND:
Green design emerges—for an environmentally friendly trade show environment, Timberland at Outdoor Retailer Summer Market Expo picks up materials in some unlikely places, like, bicycle parts, which are transformed into furniture. Ninety-eight percent of the exhibit is built with eco-conscious materials.
STANDOUT CAMPAIGN:
At the American Dental Association expo, Colgate Total creates a massive LED tunnel that gives the illusion of anti-bacterial cells moving. Inside the booth, dentists give testimonials and four video stations engage attendees. At one station, the exhibit staff use a "heckle-cam" to surprise attendees.
STANDOUT CAMPAIGN:
What will go down in history as the biggest event marketing fiasco takes place: Cartoon Network sets out to promote "Aqua Teen Hunger Force" with a 10-market guerrilla marketing effort with electronic boxes that were misconstrued as bombs, triggering a chain reaction throughout the city. The result: a $2 million fine, and guerrilla campaigns from here out are forced to undergo more intense internal scrutiny.
2008 starts out innocently enough—and then [insert menacing music here] it all changes. The banks, the auto industry, the housing market and, as a result, the entire economy blows up and falls out, driving marketers to look with more scrutiny than ever before at their spending (what's left of it) and their strategies (if they have one). In just a matter of weeks, everything shifts forever toward more focused and leaner programs that make measurable results the key to the future health of the industry. As a result, of the events of this year, virtual and hybrid platforms become both viable and necessary. And using them to help prove the value of events, along with a rock-solid ROI strategy, becomes the imperative for all.
TOP TREND:
Mall programs become more sophisticated than ever: Aquafina's Drop of Wellness tour sets up a stylish spa-like footprint where consumers come in and relax while talking with a well-trained "personal trainer." They can take a wellness quiz, and get tips on incorporating stretching and personal hydration.
TOP TREND:
Oracle OpenWorld 2008 takes an "un-conference" approach, featuring attendee-driven experiences, a massive demo area, happy hours, and tons of networking.
STANDOUT CAMPAIGN:
Ben & Jerry's mixes activism and product promotion by kicking off a partnership with the Lennon Estate and nonprofit Peace One Day and restaging the Bed-In For Peace event in New York City. Media are invited onboard a branded glass box truck to sit on a bed that replicates Lennon's and Ono's, and conduct interviews.
STANDOUT CAMPAIGN:
Lincoln Financial hosts concurrent annual conferences for two divisions with style and substance—professional script writers, actors, tech concepts that tap into attendees' personal business sense and late-night talk show-style segments.